I am passionate about working with singers, songwriters and musicians wherever they may be on their musical path. Whether you're just starting out, or a professional artist, I look forward to meeting you to learn more about your dreams and goals, and how I can be of  service and support. 
CHARLY KERR "SOCIETY" DROPS JULY 22ND! My original EP "SOCIETY" is dropping July 22nd at 4pm PST! Links to my Spotify will be here once its released, so excited for you to hear it <3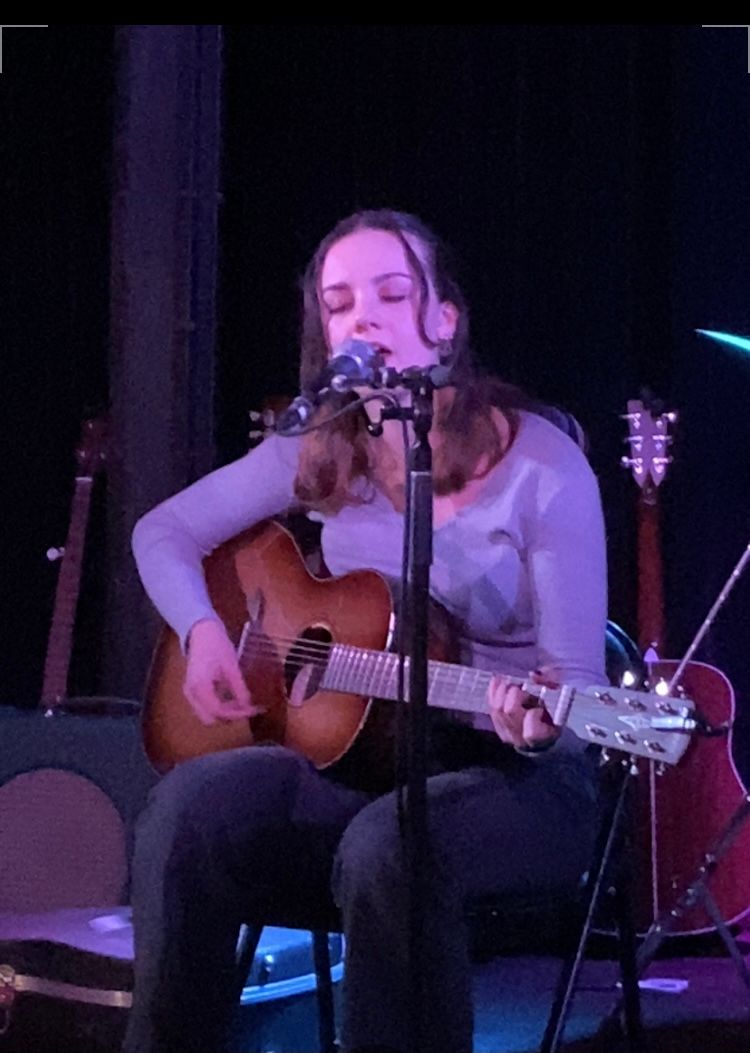 "SOCIETY" DROPS JULY 22ND! 
My original EP "SOCIETY" is dropping July 22nd at 4pm PST! Links to my Spotify will be here once its released, so excited for you to hear it!
Hi, I'm Charly! I'm 16 years old and I write songs. I learned to play the guitar in 2nd grade and started taking voice lessons in 6th grade with the amazing Lynn Asher. I have been writing songs my whole life, with early inspiration from artists like Lorde, Dave Grohl, Green Day, Taylor Swift, and Eddie Vedder. Writing music is often a coping tool for me, a way for me to organize my emotions or confront challenges, and a lot of the lyrics that I write are a reflection of the emotional place that I am in, in that moment. I love how songs make people feel, especially the lyrics, and how people can relate to lyrics and apply them to their own lives. Music is powerful. Last summer, I was really inspired by the idea of creating an EP, a short album with a few songs on it, so I can share some of my own lyrics with people who might need to hear them. I wrote most of the songs you will hear on my EP over the course of a few months last summer. In the fall I was presented with the incredible opportunity to work with Jim Greer to produce this EP. After a lot of hard work and support from so many cool people along the way, I am so happy to say that the EP is almost here! July 22nd baby, can't wait! 
Love ya, 
Charly ♥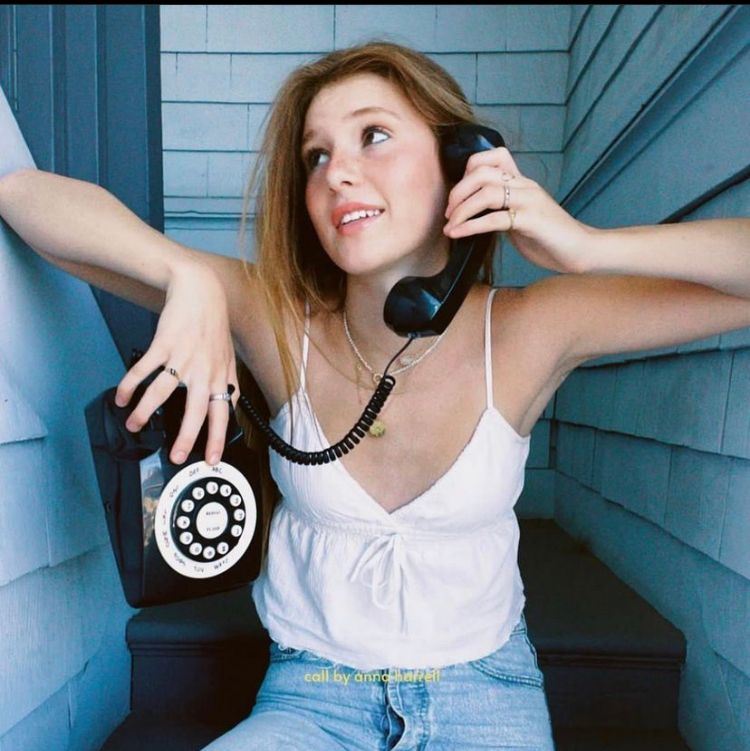 SINGER/SONGWRITER ANNA HARELL 
 FOR IMMEDIATE RELEASE 6.21.2022
MILL VALLEY, Calif.: ANNA HARRELL, a sixteen year old singer/songwriter/performer based in Marin County is one to watch as she begins her career. At the age of twelve, Anna began writing songs as a mechanism to reflect on her experiences with the world around her. Years later, she has fostered a knack for dreamy, well-crafted pop songs suggestive of the  those of her peers, Tate McRae, Gracie Abrams, Lennon Stella and Lizzie McAlpine, all while staying rooted in the timeless vibes of the Laurel Canyon era. Anna's voice possesses a grainy, natural tone, while her distinctive writing style reveals her raw vulnerability and deftly navigates around emotions and thought patterns that are relatable to everyone from teenagers to adults. While workshopping songs under the tutelage of noted vocal teacher and seasoned performer, Lynn Asher (Jerry Harrison, Big Brother & The Holding Company, Narada Michael Walden), Anna was introduced to local producer, Jim Greer (Foster the People, Geographer, Galactic). It was obvious from the start that she had a clear notion for what kind of sound she wanted. Anna describes it this way: "For this release, I knew I wanted to keep the production as clean as possible to highlight my songwriting. I wanted to incorporate strong bass lines and drum beats that carried through the duration of the song. I also made it a priority to use acoustic sounding elements in the guitar and midi sounds to convey my roots as an acoustic songwriter."
UPDATE 2/17/2022
Anna is putting the final touches on her soon to be released ep with producer Jim Greer. We cannot wait to share her original music with you all. Please visit www.annaharrell.net and sign up on her mailing list. We are in the process of booking shows. She just did a fantastic 30 minute set at Hopmonk Novato on 2/9/22 to a rapt audience, see photo below. More to come!! 
(archive post below)
Anna and I have been working on her original songs for the past year to send to producers and other music industry professionals. Anna plays guitar and piano and has been making creating youtube video's that she posts every Tuesday. Please like and subscribe to her youtube channel so we can increase her following! 
I believe Anna has what it takes to get a record deal, it's just a matter of time. 
Enjoy!
Check out my amazing voice students, their music and more here on Lynnasher.com!
I am thrilled to feature my former and current voice students, sharing their talents and more. Please click on the tab "Students" to view current students photos, bios and music, and in the pull down menu under the same tab, "Where Are They Now," features students who studied with me for many years, and are either currently attending college, or have graduated college.
Please take a moment to check out their bios and music. 
Thank you!
Lynn